Chanel Chance Eau Vive
Hot
admin
Perfume Info
Availability
In Production
Chanel is always launching enchanting and irresistible perfumes that create an air of romance. Even though, Chanel releases more powerful, intense and strong perfumes, still they have a niche of fresh, joyful and lively fragrances that are provocative. I have all Chance perfumes, still Eau Tender is one of my favorites. However, now I will talk about Chance eau Vive that is a "radiant with energy, the vibrant floral fragrance sweeps you into a lively whirlwind of happiness for a chance encounter."
Chanel Chance eau Vive is the last perfume in the Chance Collection launched in 2015 and flanker to first Chance perfume from 2003. In-house perfumer Oliver Polge created this perfume as an explosion of juicy fruity accords mixed with flowers and calms with a woody trail. "A floral-zesty fragrance stirred by the fresh, vivifying notes of grapefruit and blood Orange. A Jasmine heart delicately unveils femininity while the Cedar-Iris accords of its trail reveal the sheer elegance of Chance eau Vive."
This perfume is characterized as gentle, feminine at the same time sophisticated and elegant. As the previous editions, the latest eau de toilette is long-lasting, powerful and intense enough to please any women during the whole day.
Chanel Chance eau Vive is available in 50 and 100ml Eau de Toilette.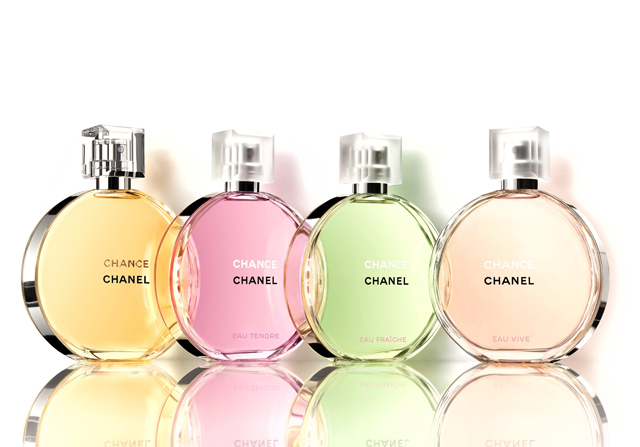 via: www.chanel.com
User reviews
There are no user reviews for this listing.