Perfumes
Carolina Herrera Sandal Ruby Perfume
Carolina Herrera Sandal Ruby Perfume
Hot
admin
Perfume Info
Availability
In Production
Carolina Herrera is obsessed with the red color - as it inspires love, passion, fire, and definitely romantic perfumes. This spring, Carolina Herrera launches a new perfume for women, inspired by the precious and sparkling rubies, Carolina Herrera Sandal Ruby. What can be more delightful than to hold and spray on you a precious ruby perfume?
"A fragrant ode to the magnetic queen of precious stones, Sandal Ruby embodies with richness and elegance of the ruby talismanic. The red of the fragrance, like a precious jewel, expresses the intense aura of true passion. A brilliant symbol of the purest nobility, the ruby is associated with the red color; a color dear to the heart of Herrera House and intrinsically linked to the rich heritage of the brand. Sandal Ruby delivers a delicate interpretation of this passion through a rich and powerful fragrance." via
Carolina Herrera Sandal Ruby opens to impress with oriental notes of cinnamon and black pepper nicely mixed with floral tuberose petals and geranium flowers, calmed on a sandalwood and patchouli layer. The intense red color of the perfume is inspired by the magnificent petals of tuberose and sumptuous spices, nicely combining wood with floral notes to create an irresistible and passionate fragrance.by
Carolina Herrera Sandal Ruby is available in 100ml Eau de Parfum.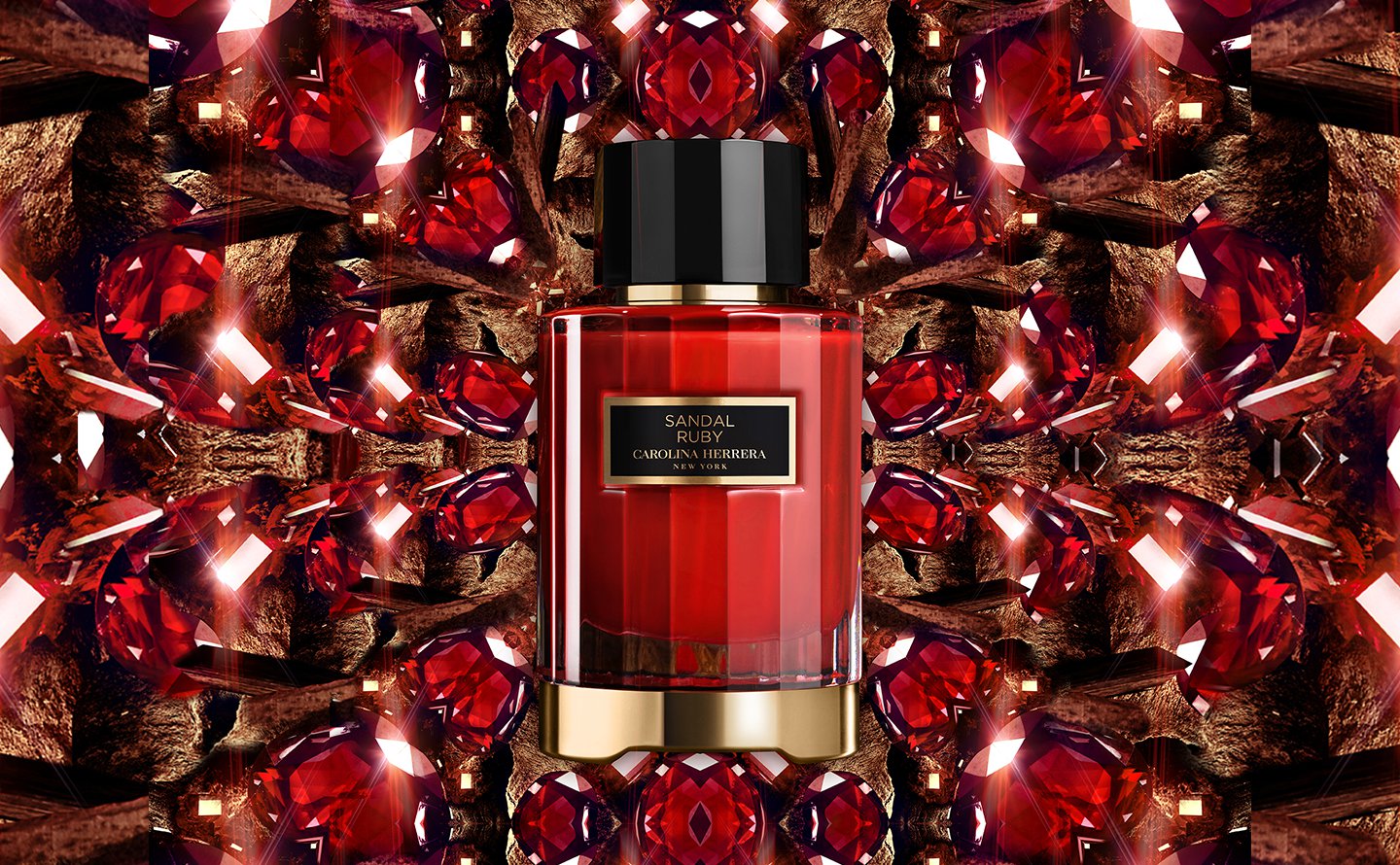 User reviews
There are no user reviews for this listing.