Candy Aoud by Roja Dove
Hot
admin
Perfume Info
Availability
In Production
Candy Aoud by Roja Dove is a perfume that satisfies both men and women with its sweet, yet spicy warm notes. It is a tasty, tempting and fruity fragrance with a long-lasting aroma along with gourmand accords.
"Surrounded by indulgence and edible guilty-pleasures whilst working in the Middle East, I noticed that lovers of Aoud were craving something new - something creative - so I began playing with the idea of combining Aoud with gourmand elements." - Roja Dove.
Candy Aoud is a perfect combination between the precious aoud notes mixed with sweet fruits creating a soft and rich aroma to delight both sexes. It opens with top notes of bergamot, and grapefruit along with Rose de Mai, sweet apple, blackcurrant, pear and banana notes. The base calms with precious Aoud, patchouli, saffron, cedarwood, cashmere wood, Frankincense, leather, musk, labdanum, and Ambergris.
Candy Aoud by Roja Dove is available 50ml Eau de Parfum at a price of £395.00 ($490).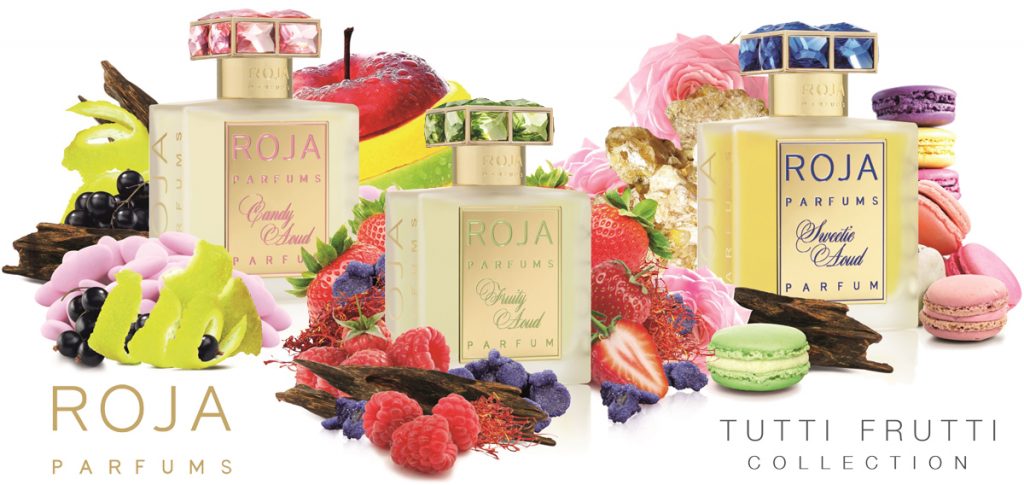 via: http://www.rojaparfums.com/fragrance/candy-aoud
User reviews
There are no user reviews for this listing.