Perfumes
Bvlgari Le Gemme Murano Collection
Bvlgari Le Gemme Murano Collection
admin
Perfume Info
Availability
In Production
Bvlgari Le Gemme Murano Collection
This year, the fashion house of Bvlgari - inspired by the tradition of Haute Joaillerie and its values of excellence, BVLGARI enters the exclusive sphere of Haute Parfumerie with "La Gemme" collection. 
Bvlgari launches a limited edition Collection of six breath-taking and timeless classic perfumes for both men and women. All of these fragrances are sealed in exclusive handmade bottles. Bvlgari Le Gemme Murano Collection got their inspiration from famous Venice streets and canals and are crafted individually in 6 exclusive colors with precious fragrance elixir inside. Just like Bvlgari jewelry looks so expensive, exclusive, and unique, the same idea is with the new Perfume Collection that captures an instant attention due to their eye-catching beautiful crystal designs, yet too expensive for ordinary people. 
"Inspired by the enchanting streets and canals of Venice, each of Bvlgari's Le Gemme Collezione Murano fragrance collection is presented in a bottle made from handcrafted glass, from an exclusive limited edition range of 50. Amarena Eau de Parfum is inspired by the pink Tourmaline, a symbol of love and sensuality that is reflected in the pairing of two powerful floral scents - rose and tuberose. Master-Perfumer Daniela Andrier carefully pairs the innocence and fresh quality of rose petals with the enveloping richness of addictive tuberose." via 
Bvlgari Le Gemme Murano Collection is created by famous perfumer Daniela Roche Andrier as deep lingering sensuality infused with intense floral notes. These fragrances will be available exclusively at Harrods in 100ml Eau de Parfum priced at £1,900.00.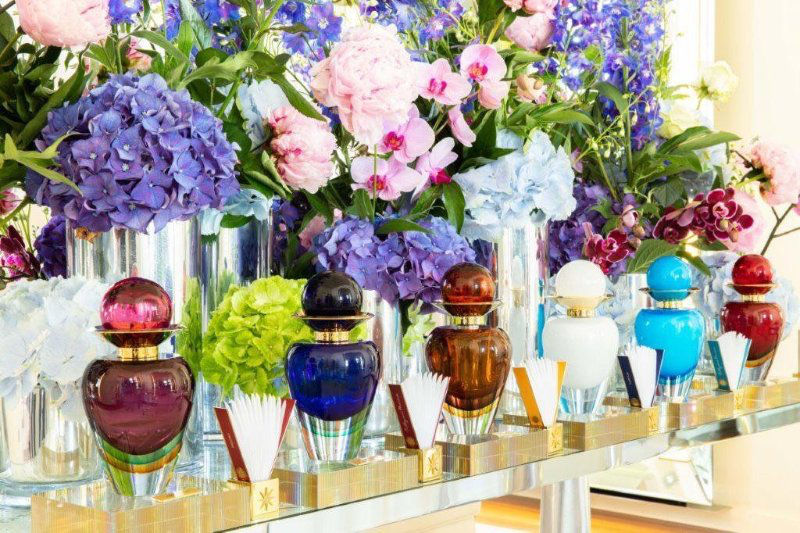 User reviews
There are no user reviews for this listing.