Perfumes
Britney Spears Rainbow Fantasy Perfume
Britney Spears Rainbow Fantasy Perfume
Hot
admin
Perfume Info
Availability
In Production
"Rainbow Fantasy is a really magical scent that makes memories come to life, and inspires everyone to dream big!" Britney Spears
Famous singer Britney Spears launches a new sweetly/delicious and sexy new perfume Rainbow Fantasy. Any of her perfumes are an inspiration for her fans due to their attractive designs, intriguing nice aromas, and of course her style of creation. Rainbow Fantasy is a sensuous and charismatic fragrance made of fresh lemon and cloudberry along with floral accords of jasmine, peony and pear leaves. The base calms down with a nice trail of woody elements of wood, amber and cotton candy. 
Britney Spears' perfumes have big popularity among its fans, for example in 2013 a perfume from Britney Spears was sold every 15 seconds worldwide. This time, her new perfume will also be shadowed to gain huge popularity due to its seductive/feminine aroma created by the Gil Claven perfumer. 
What color is your fantasy?
Britney Spears Rainbow Fantasy is available in 30 and 50ml Eau de Toilette.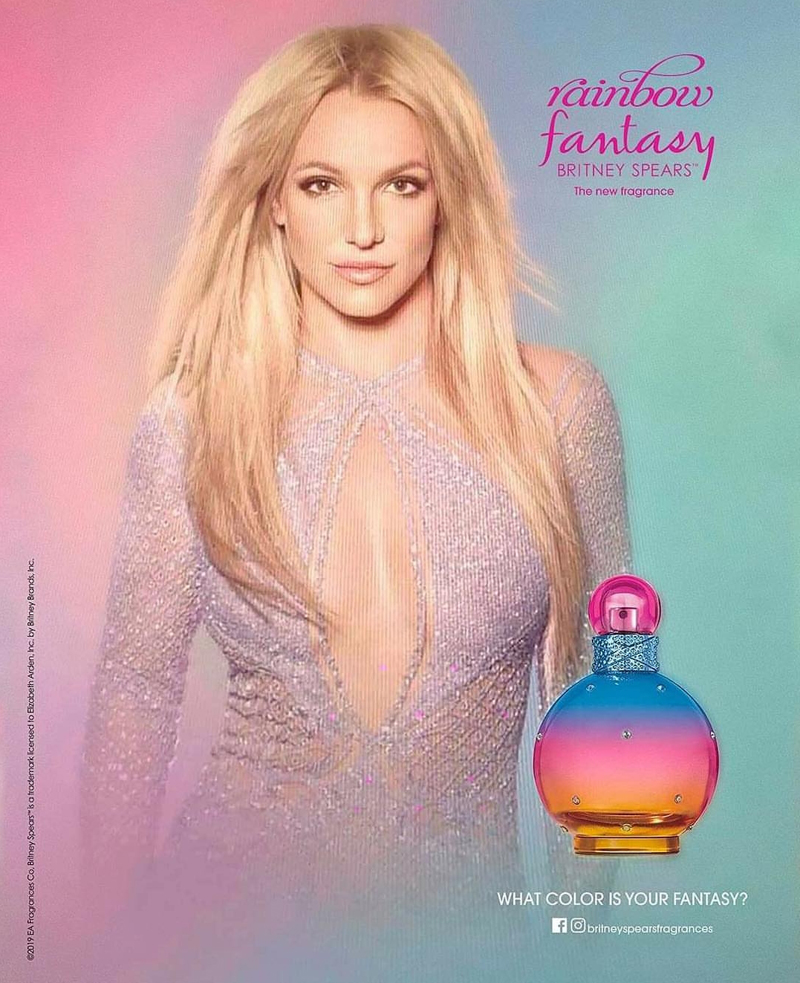 User reviews
There are no user reviews for this listing.