Perfumes
Boucheron Quatre En Rouge Perfume
Boucheron Quatre En Rouge Perfume
Hot
admin
Perfume Info
Availability
In Production
Boucheron launches a new perfume for women Quatre En Rouge. The new perfume is all about a mouthwatering fruity/floral perfume created by famous perfumers Michel Almairac, Mylene Alran. The Quatre Collection, which I find really precious and luxurious, launches a new ring that is more than eye-catching and gorgeous accompanied by a warm and uplifting new perfume. "We want this new launch to be the central theme of Boucheron and the iconic fragrance of the brand, and we also hope that the new fragrance will attract a younger clientele," stated Pierre Desaulles - the director of Interparfums.  
Boucheron Quatre En Rouge opens with fresh notes of citrusy notes of bergamot, tangerine, and pear along with floral accords of black currant, rose absolute and iris. The base calms with woody notes of patchouli, musk, and raspberry. The new perfume emanates an elegant aroma nicely calming in a seductive flavor. The red bottle, accompanied by the iconic Boucheron gold/red ring, looks simply attractive. 
Boucheron Quatre En Rouge is available in 100ml Eau de Parfum.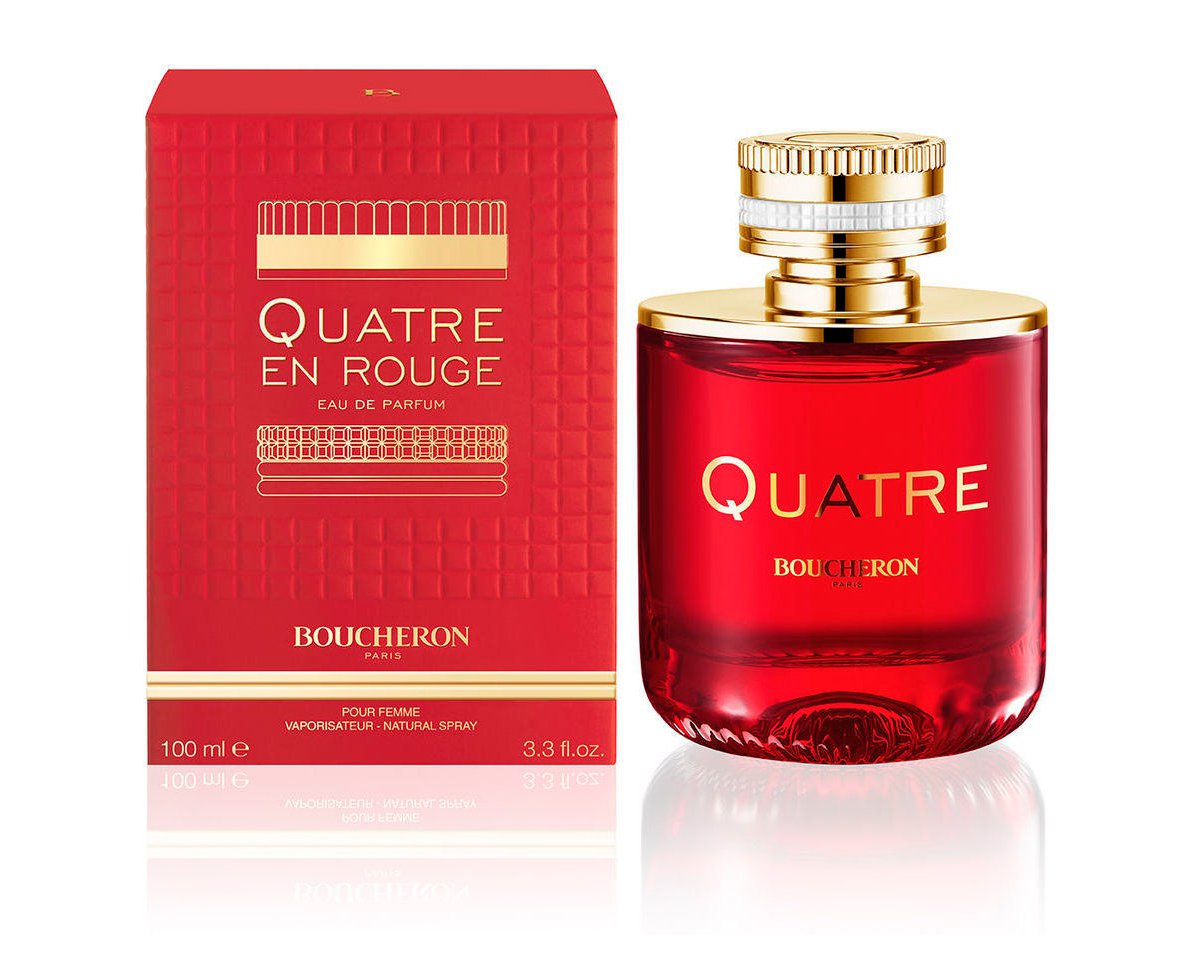 User reviews
There are no user reviews for this listing.