Boucheron Fleurs Perfume
admin
Perfume Info
Availability
In Production
Boucheron launches Boucheron Fleurs perfume - a new version of the iconic Boucheron for Women launched 30 years ago. A timeless perfume now turns into a new pleasant floral fragrance with a softer aroma highlighted by a nice bouquet of flowers. The new version perfume characterizes the modern woman, infused with a pleasant oriental/floral aroma created by famous perfumers Quentin Bisch and Nathalie Gracia-Cetto. 
Boucheron Fleurs has a delightful scent made of precious notes, crafted and designed just like its precious jewelry. It opens with fresh citrusy accords of bergamot, lemon, pear along with orange blossom, petalia, and frangipani. The base settles down with sweet vanilla and benzoin notes. Boucheron Fleurs is sealed in a beautiful massive crystal bottle crushed in waves filled with a nice lovely blue sky color adorned with a royal blue stopper.
Boucheron Fleurs Perfume is available in 100ml Eau de Parfum.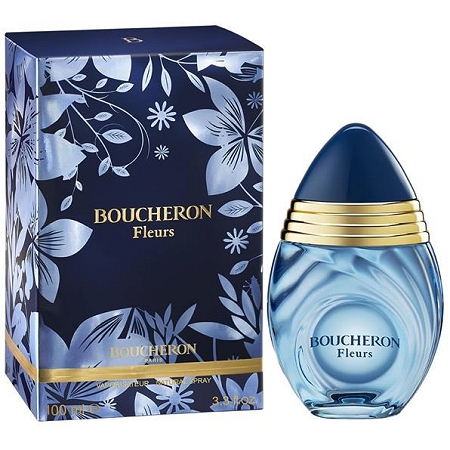 User reviews
There are no user reviews for this listing.