Perfumes
Betsey Johnson Pretty N' Punk Perfume
Betsey Johnson Pretty N' Punk Perfume
Hot
admin
Perfume Info
Availability
In Production
She is back! The flamboyant fashion designer Betsey Johnson is back with the release of a new playful, energetic and exciting perfume Pretty N' Punk. She is fighting again breast cancer, so for the last six years, she was off duty. However, this year her new perfume, Betsey Johnson Pretty N' Punk appears as a chic, funny and stylish fragrance, just like herself. I hope that the new release would be as beautiful and crazy as her previous editions.  
Betsey Johnson Pretty N' Punk is a nice new fragrance combining both her refined taste and the love for Rock n Roll. "Pretty N' Punk! The scent plays off three of Betsey's favorite things: flowers, bubbly, and rock & roll, so purchase a bottle and let the good times rock n' roll. Unapolagetic and energetic. Pretty N' Punk is a playful collision of spicy and citrus scents with sandalswood and must undertones, amplified by a sweet amber twist. With a vibrat burst and sultry finsih it's perfect for every Betsey babe!" via
Her craziness and the desire for unique, flamboyant things are visible in all her creations. This perfume, just like other before, mixes a lot of ingredients from fresh pear and mandarin notes, to spices Madagascar black pepper, cardamom oil India accords seasoned with woody ingredients at the end. There are a lot of notes mixed here, so I am eager to as quickly as possible to smell that 'various aromable' perfume. Betsey Johnson Pretty N' Punk has a punky, crazy, and fun design inspiring that playful aroma of happy moments.  
Betsey Johnson Pretty N' Punk is available in 100ml Eau de Parfum.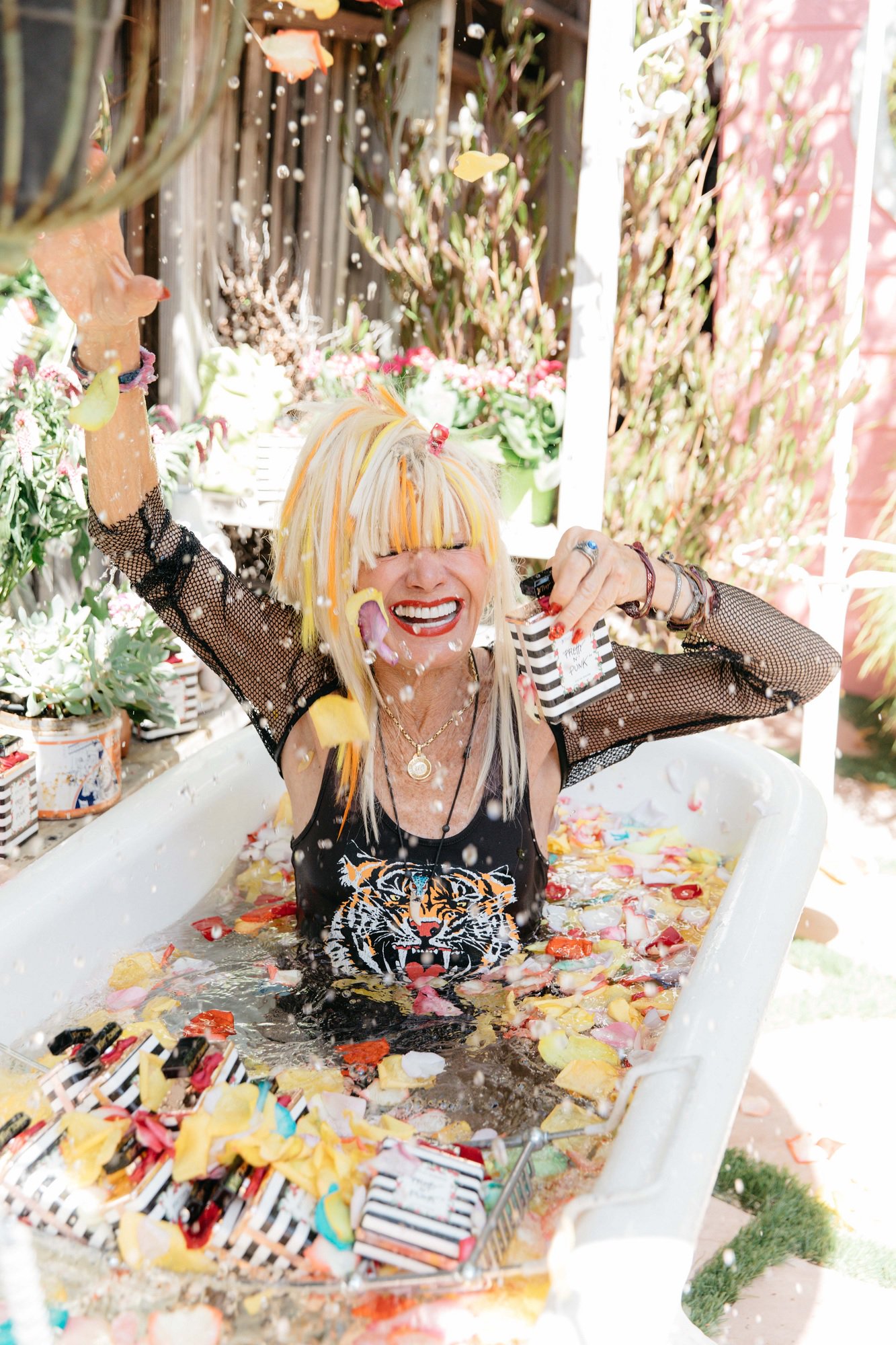 User reviews
There are no user reviews for this listing.