Perfumes
Armand Basi Scent Of Kiss Perfume
Armand Basi Scent Of Kiss Perfume
admin
Perfume Info
Availability
In Production
The Spanish fashion house Armand Basi launches a new perfume for women, Scent Of Kiss sealed in an attractive lipstick design bottle. Many may confound this nice perfume with hot and sexy red lipstick. Armand Basi Scent Of Kiss is described as a fresh fruity/floral perfume created by famous perfumer Olivier Pescheux. Armand Basi Scent Of Kiss starts to impress with a nice and fresh aroma of strawberries and grapefruit along with flowery aromas made of jasmine, orange blossom, and peach blossom to make it a pleasant and daring aroma special for the springtime. The base seduces with woody notes of cedarwood, sweet vanilla and sandalwood. 
Armand Basi said about this fragrance " the red stick outside of its black case seems creamy and shiny like the most luxurious of lipsticks. It creates the urge to spread it on the lips with that iconic motion of women who love both themselves and others equally. But in reality, it is just the cap of a magnificent perfume bottle. Reflected in the mirror, the cap jumps up, revealing the spraying mechanism of the fragrance for application of the body of a young woman."
Armand Basi Scent Of Kiss is available in 100ml Eau de Parfum.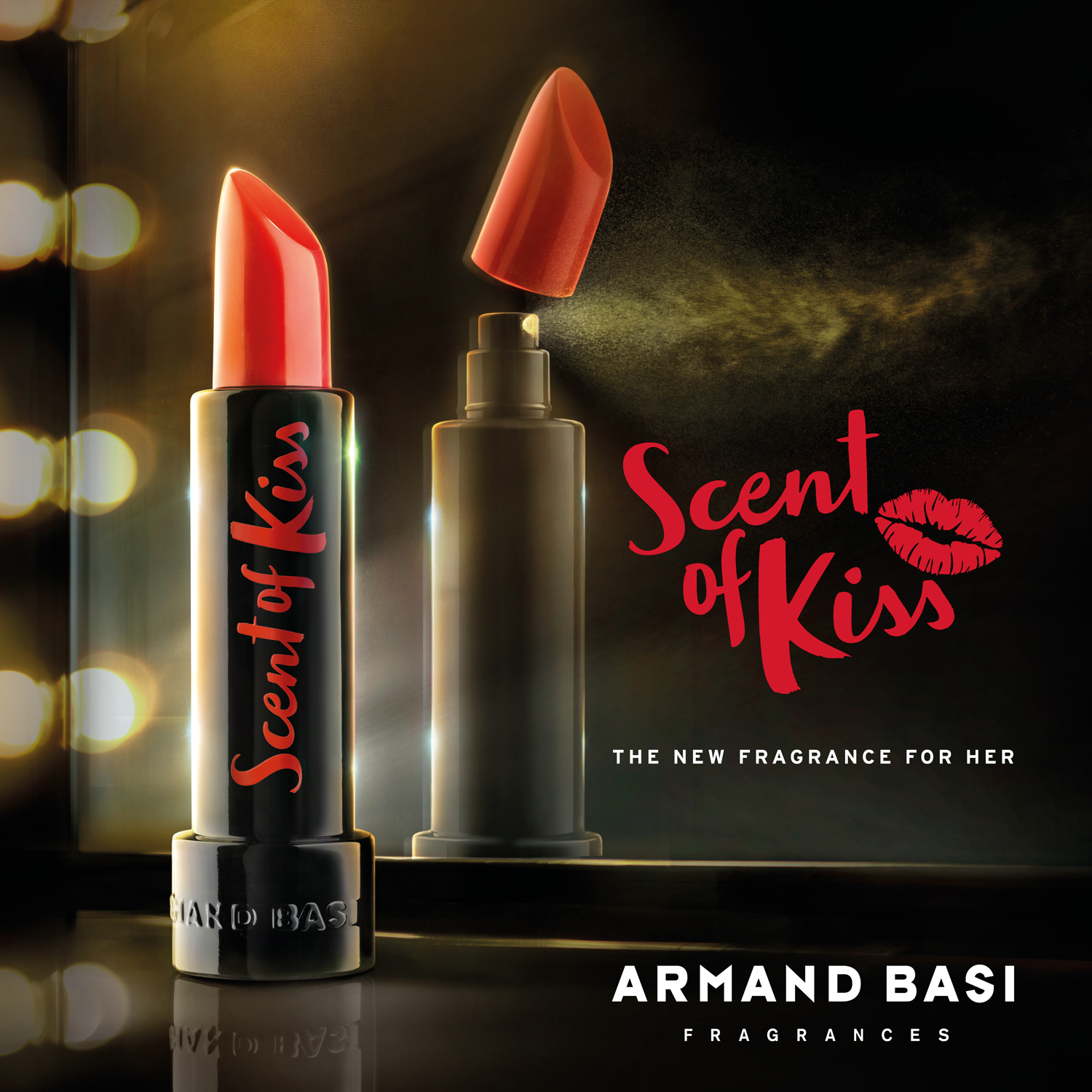 User reviews
There are no user reviews for this listing.