Perfumes
Acqua Di Parma Colonia Artist Edition Clym Evernden Perfume
Acqua Di Parma Colonia Artist Edition Clym Evernden Perfume
admin
Acqua Di Parma launches a new limited edition winter perfume Colonia Artist Edition in collaboration with Clym Evernden. Together they wanted to create something unique, rare, and exclusive, just like his works.  
"Acqua Di Parma Colonia Artist Editioneau de parfum showcases the label's well-loved classic Colonia in a festive bottle and hatbox decorated by the British artist Clym Evernden. The signature scent combines sunny Sicilian citrus notes, embodying the elegance and freshness of Italy. The perfect year-round composition, it makes a truly indulgent gifting option for the beauty lover." via
Acqua Di Parma Colonia Artist Edition Clym Evernden is a Sicilian citrus perfume made of soft and well-balanced aromas to deliver the final product as an indulgence temptation. 
Acqua Di Parma Colonia Artist Edition is available in 180ml Eau de Cologne priced at &200.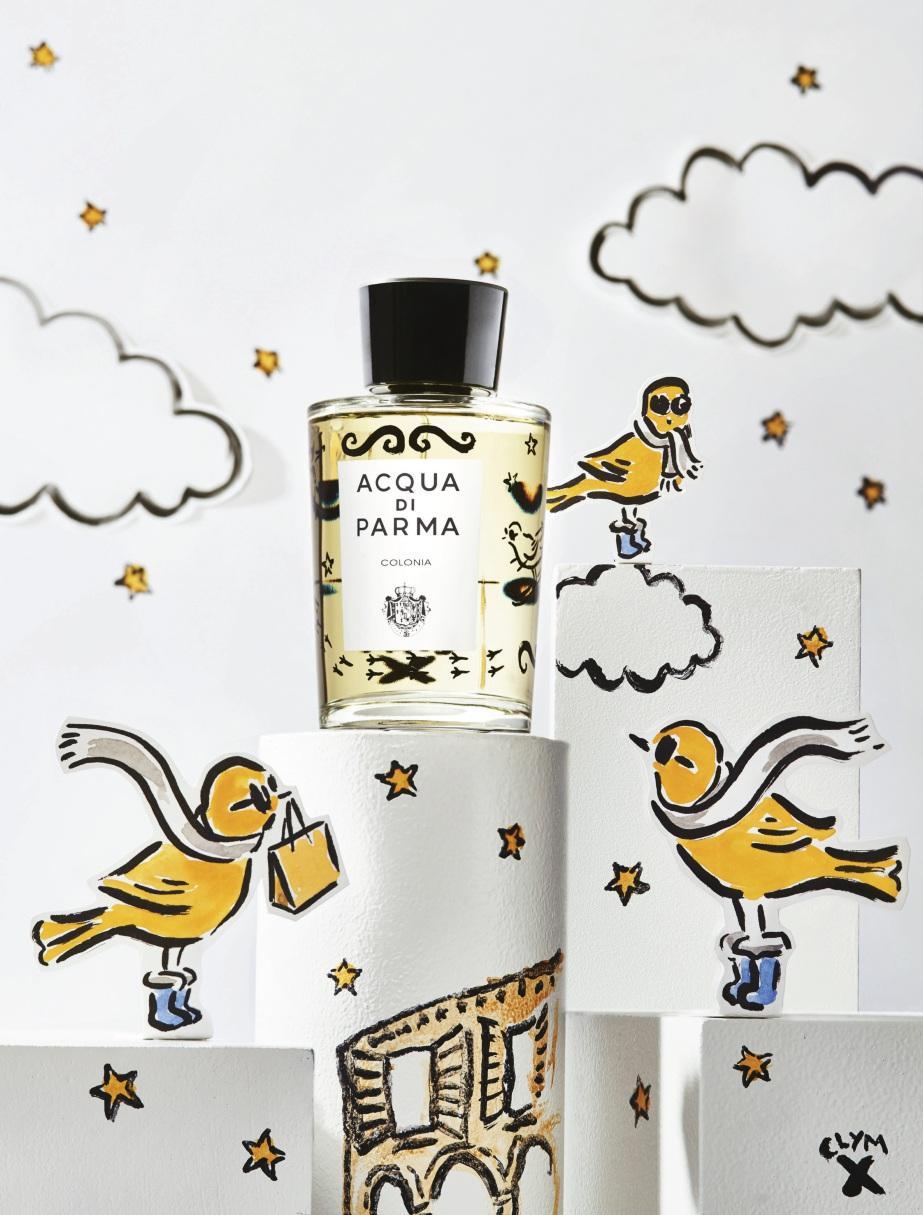 User reviews
There are no user reviews for this listing.